Follow the guide below to choose the truck to move you and your family's belongings in the safest way possible.
The men do all the work and carry your furniture to the truck and apply protective blankets so there is no damage to your furniture
All Trucks can be with  Two men or Three Men.
You get two men and a truck, all the pads to protect your furniture and three types of trolleys.
3-tonne Truck.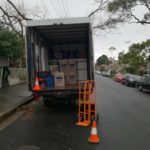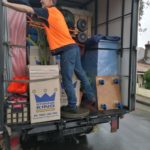 3-tonne truck – holds 18 cubic meters of furniture:
This truck still fits a lot of furniture in it and is easy to park.
Ideal if you have a single item or small move or removal but can fit up to a 2-bed unit.
Great for small moves if you only have a studio or a small one or two-bedroom unit.
Perfect in the inner city area, the truck is 3.1 meters high.
Gets in all the tight spots around town.
 Medium Truck.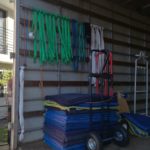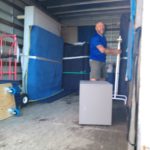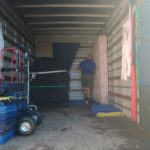 4.5-tonne truck – holds 24 cubic meters of furniture:
Suits medium size moves – ideal if you have a two-bedroom unit or small house.
Great for tight spots or where it is hard to park.
 Large Truck.
9-tonne truck – holds 42 cubic meters of furniture:
Moves a 3-4 bedroom unit or house
Ideal if you have a large house or are going a long way.
Please note a truck this size does require room to park, and has trouble parking in some inner city areas.
OUR TRUCKS AND TEAMS ARE CLOSE TO YOU.
If there is anything we can do to help to work out what size truck you will need. Contact us.
SPEAK TO A REAL PERSON ph 0447 00 00 99.