YOUR POSSESSIONS ARE SAFE WITH US.
All Trucks come with Blankets to protect furniture.
NO Extra charge for PADS,BLANKETS and PROTECTIVE MATS  to protect your furniture from getting damaged.All trucks come with blankets to protect your furniture,As the name suggests we are very careful that we train all our staff to be careful while handling your goods.If there is any special requirements you have with any delicate or heavy pieces please let us know.Shrink wrapping or plastic mattress protectors can be provided just let us know when booking
NO Extra WEEK ENDS.
NO Extra SATURDAY.
NO Extra SUNDAY.
No extra charges:
No Base to Base charge (with in 25 km of CBD)
No Extra Saturday.
No Extra SUNDAY.
No Extra for big truck.
No Extra for tolls.
No Call out fee.
No Depot charge.
No Petrol charge.
No Extra for stairs.
No Deposit required.
No Conditions.
No cancellation Fee.
Just Min 2 hours.
LATE BOOKINGS,LAST MINUTE REMOVALS NO PROBLEM.
Just $99 per hour for Two men and Truck.
No Obligation to book for any amount off time.
You only pay for the amount off time that you need. If your move only takes 2 hours and 45 minutes you only pay to the nearest 15 minutes.No rounding up to the hour.You just pay in 15 minute blocks to make it easy to understand.
How long will my move take??? Removalists Price Guide.
Here is a  guide on how long the average move takes with in 25 km off CBD.
1 Bedroom unit/house = 2 – 4 hours (3 tonne truck)
2 Bedroom unit/house = 3 – 5 hours (Meidiam truck)
3 Bedroom unit/house = 4 – 7 hours (Large truck)
We Work for you the Customer and will work hard to give you the Customer good value for money. Your Move is unique talk to the Manager and we can nut down a time frame that will give you a idea on how long it will really take.
Talk to the Manager to get a estimate on how long you will need. Ph 0447 00 00 99.
CHOOSE THE SIZE OFF TRUCK THAT SUITS YOU.
To lock in your move Date all you have to do is choose the size off your TRUCK.
A.3 tonne truck.
B.Medium Truck.
C.Large Truck. Then.
Decide what time and day suits you.
Ring and book your  time slot.
Get a estimate on how long your move will take.
We give practical advise on what to do to make things easier.
Need help choosing the size off your truck.Click on to this link:  how to choose your truck.
BiG BiG Move !
No Extra for Large truck.$99 per hour for Two men and Large Truck.
 Need 3 men and a Truck $139 per hour for Three men and Large truck.
If you have a big move and think you will need an extra man, we can provide three men and a truck for $139 per hour. Fixed price quotes available for big moves requiring 2 or 3 Trucks. To make a booking call 1300 854 135 or 0447 00 00 99 or email carefulmoversbookings@gmail.com
Removalists Sydney to Canberra, Central Coast or Country NSW.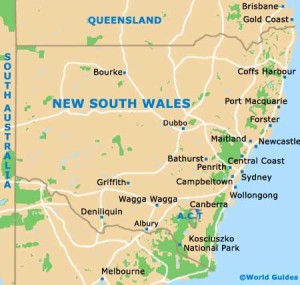 Moving  from Sydney to Country NSW.Our Team specializes in Regional Removals to all Areas off NSW and can give fixed price or hourly rate. Here are Some examples based on medium size truck.
Sydney to Central Coast $600 to $800.
Sydney to woolongong $600 to $700.
Sydney to Blue Mountains $600 to $700.
Sydney to Newcastle $700 to 800.
Sydney to Canberra $900 to $1000.
Sydney to Coffs Harbour $1600.
Sydney to Tamworth $1600.
Sydney to Dubbo $1600.
Sydney to wagga $1700.
Sydney to Brisbane,Gold coast or Melbourne $2800.
Storage
Need Storage We can help you with Storage Around %20 per cent Cheaper than the bigger Players in the storage business at our warehouse in Canterbury.If you are storing for the long term this could be a large saving  : please call 1300 854 135 or 0447 00 00 99 or email carefulmoversbookings@gmail.com and tell us what you have.
Old Furniture Removal or Rubbish removal or Mattress Disposal.
Anticipate you will have Old furniture that needs to be Dumped, We will even take away and your Rubbish/Old furniture at the end off the job ! Read more about our rubbish removal service.
Small Removals.
Got a small Move or single items small moves can be arranged just min 2 hour charge applies.Fixed price can negotiated for single items usually about $150 for a single item.( subject to availability) Min $198 charge for small moves.
Do you Have ikea Furniture.
If You have Ikea Furniture we can dismantle it and put back together again. Most off our Teams are experienced with ikea furniture.It is something you have to be careful with as its not designed to be moved multiple times.
Need Practical Advise!
Have a read of our Frequently Asked Questions. If you can't find your question there call the manager. He  knows your area and can talk to you about what you need done, give you a time, price and date for your move and answer any questions you have on the spot. We welcome any questions you have on the size off our trucks and how long your job will take.
TALK TO A REAL PERSON ABOUT YOUR MOVING DATE Ph 0447 00 00 99.
Find the web site Helpful LIKE or SHARE us on Facebook.