Check the Video to see how your Furniture Removalists will handle Your Precious  belongings.
Local & Interstate Furniture Removal Sydney to all Areas.
We make it easy to Understand for our Clients.Customers don't have the time to work out complicated pricing structures,Confusing Industry jargon and endless steams off 'Service Charges' and 'add ons'.Our Clients asked for a simple and easy to understand pricing structure and here it is.Any questions we are here to Help.
No hidden or extra charges….
No Base to Base charge (with in 25 km of CBD)
No Extra Saturday.
No Extra SUNDAY.
No Extra Weekends.
No Extra for big truck.
No Extra for tolls.
No Call out fee.
No DEOPT TO DEPOT CHARGE(with in 25km of CBD)
No Petrol charge.
No Extra for stairs.
No cancellation Fee.
You only pay at the END when the job is FINISHED. No Hidden Charges.
Just Minimum off 2 HOUR CHARGE.
SIMPLE TO UNDERSTAND FLAT RATE.
$99 per hour for
Truck & Two Men.
No Rounding up to the Hour.
You only pay for the amount off time that you need. If your move only takes 2 hours and 45 minutes you only pay to the nearest 15 minutes.NO ROUNDING UP TO THE HOUR.You just pay in 15 minute blocks to make it easy to understand.Just min 2 hours.
CHOOSE THE SIZE OFF TRUCK THAT SUITS YOU FROM ABOVE.
To lock in your move Date all you have to do is choose the size off your TRUCK. A.3 tonne truck. B.Medium Truck. C.Large Truck. Then.
Decide what time and day suits you.
Ring and book your  time slot.
Get a estimate on how long your move will take.
We give practical advise on what to do to make things easier.
Need help choosing the size off your truck.Click on to this link:  how to choose your truck.
On Time Guarantee.
Think about this how how important is your time.No matter how good the service is, If your stuck waiting for your truck to turn up on moving day its not worth it to you no matter how good the Price is,Your time is the most important thing.We Guarantee we will be there at the time you have booked and keep you informed and communicate with you  at all times on What is happening with your move.
No Extra for Large truck.
$99 per hour for 2 men & Large Truck. $139 per hour for 3 men & Large Truck. If you have a big move and think you will need an extra man, we can provide three men and a truck for $139 per hour. Fixed price quotes available for big moves requiring 2 or 3 Trucks. To make a booking call 1300 854 135 or 0447 00 00 99.
Free Disassemble/ Re Assemble off your Furniture.
Disassemble and reassemble included in hourly rate.Sometimes things like your bed or kids beds have to be taken apart and put back together again. All trucks come with tools to Disassemble your furniture so nothing gets broken check the you tube video to see how our people take even the most complicated things apart.
Free Shrink Wrap for your Mattress.
Always plan for a rainy day, We can shrink wrap your mattress with plastic shrink wrap so it does no get wet or dirty. Just double check when booking.

How long will my move take??? Removalists Price Guide.
Here is a  guide on how long the average move takes with in 25 km off CBD.
1 Bedroom unit/house = 2 – 4 hours (3 tonne truck)
2 Bedroom unit/house = 3 – 5 hours (Meidium truck)
3 Bedroom unit/house = 4 – 7 hours (Large truck)
YOUR MOVE IS UNIQUE.To Plan out your Moving Day the more accurate and honest quote you get the better. We would rather give you a accurate Time Quote and Idea on how long it will really take so you can plan your time and arrange other services you might need on moving day.A accurate Time estimate is invaluable when it comes to planing things like When to book a Cleaner ect .The above table is a example based on the average Move in Sydney but your move is Unique for a the best advise call the Operations Manager and with a few quick questions we can give you a Realistic estimate and not just tell you what you want to hear and you will be in a better position to plan your move and compare Quotes.
Talk to the Operations  Manager to get a estimate on how long you will need. Ph 0447 00 00 99.
MOVE ANYWARE ON THE MAP.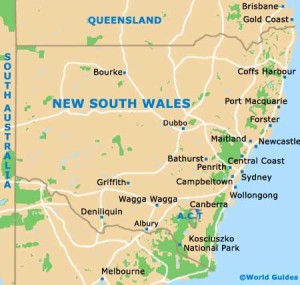 Interstate movers. Weather its Gundagai or Mt Hotham the North coast to the open plains off Dubbo to Gillgandra,We know NSW and Queensland. If you are going a Long way ask about a fixed price same day pick up and drop off on the day removal to anyware in NSW.Queensland and Victoria overnight the next day Delivery.
Removalists Sydney to Central Coast, Blue Mountains or Any ware in NSW.
Moving  from Sydney to Country NSW.Our Team specializes in Regional Removals to all Areas off NSW and can give fixed price or hourly rate. Here are Some examples based on medium size truck. Sydney to Central Coast.$700 to $800. Sydney to woolongong $600 to $700. Sydney to Blue Mountains $600 to $700. Sydney to Newcastle $700 to 800. Sydney to Canberra $900 to $1000. Sydney to Coffs Harbour $1600. Sydney to Tamworth $1600. Sydney to Dubbo $1600. Sydney to wagga $1700. Sydney to Brisbane,Gold coast or Melbourne $2800.
Storage.
SPECIAL FOR THE NEXT 2 weeks. First month Free if you are storing for 2 months or more.
Need Storage We can help you with Storage Around %20 per cent Cheaper than the bigger Players in the storage business at our warehouse in Canterbury.If you are storing for the long term this could be a large saving  : please call 1300 854 135 or 0447 00 00 99 or email carefulmoversbookings@gmail.com
Small Jobs No Problem No extra.
Small Trucks Available for Studio Apartment's, One bedroom units, Inner City Moves, Last minute Small moves, Single Items, Quick Moves,Ikea/Grays online pick ups,Lounge removal,Fridge pick up and Delivery. Ikea  delivery and re assemble.
Moving pot plants.
Love your Plants, Check our You tube video to see how we move even the biggest off Pot Plants.Plants do take up a lot off floor space in the truck and can not be stacked, Best to leave space at the end off the and do the plants Last. They can also spill dirt, If you have a lot better to do a separate trip then you can quickly fill up the truck with nothing being in the way.
TV"s and Televisions.
TV's and Televisions are the biggest concern for Most people it helps if you have the original box to put your TV back into when relocating but if you don't it no the End off the World we have Blankets and Padding and straps in the truck to secure your Television safely. Best to load your TV on the truck last and then it comes off Safely first. All off our staff are trained in the proper way to Handle TVs.
Ikea Delivery and Assembly.
If You have Ikea Furniture we can dismantle it and put back together again. Most off our Teams are experienced with ikea furniture.It is something you have to be careful with as its not designed to be moved multiple times mail.com and tell us what you have.
Old Furniture Removal or Rubbish removal or Mattress Disposal.
Anticipate you will have Old furniture that needs to be Dumped, We will even take away and your Rubbish/Old furniture at the end off the job ! Read more about our rubbish removal service.
Need Practical Advise!
Have a read of our Frequently Asked Questions. If you can't find your question there call the manager. He  knows your area and can talk to you about what you need done, give you a time, price and date for your move and answer any questions you have on the spot. We welcome any questions you have on the size off our trucks and how long your job will take.
TALK TO A REAL PERSON ABOUT YOUR MOVING DATE Ph 0447 00 00 99.
Find the web site Helpful LIKE or SHARE us on Facebook.