We do everything with a  smile in the Sutherland shire every house is different with a mixture of units and houses in Bushland and the side of Hills down battleaxe driveways best to talk to a local about your move the right plan of attack.
"With Carefulmovers help we reduced our furniture Removal bill 60%,We were booked in with other company that had quoted $1500 to move our 3 bed home from Sutherland to Oatly Carefulmovers did the same job for $600" Jean Burrows of Oatly.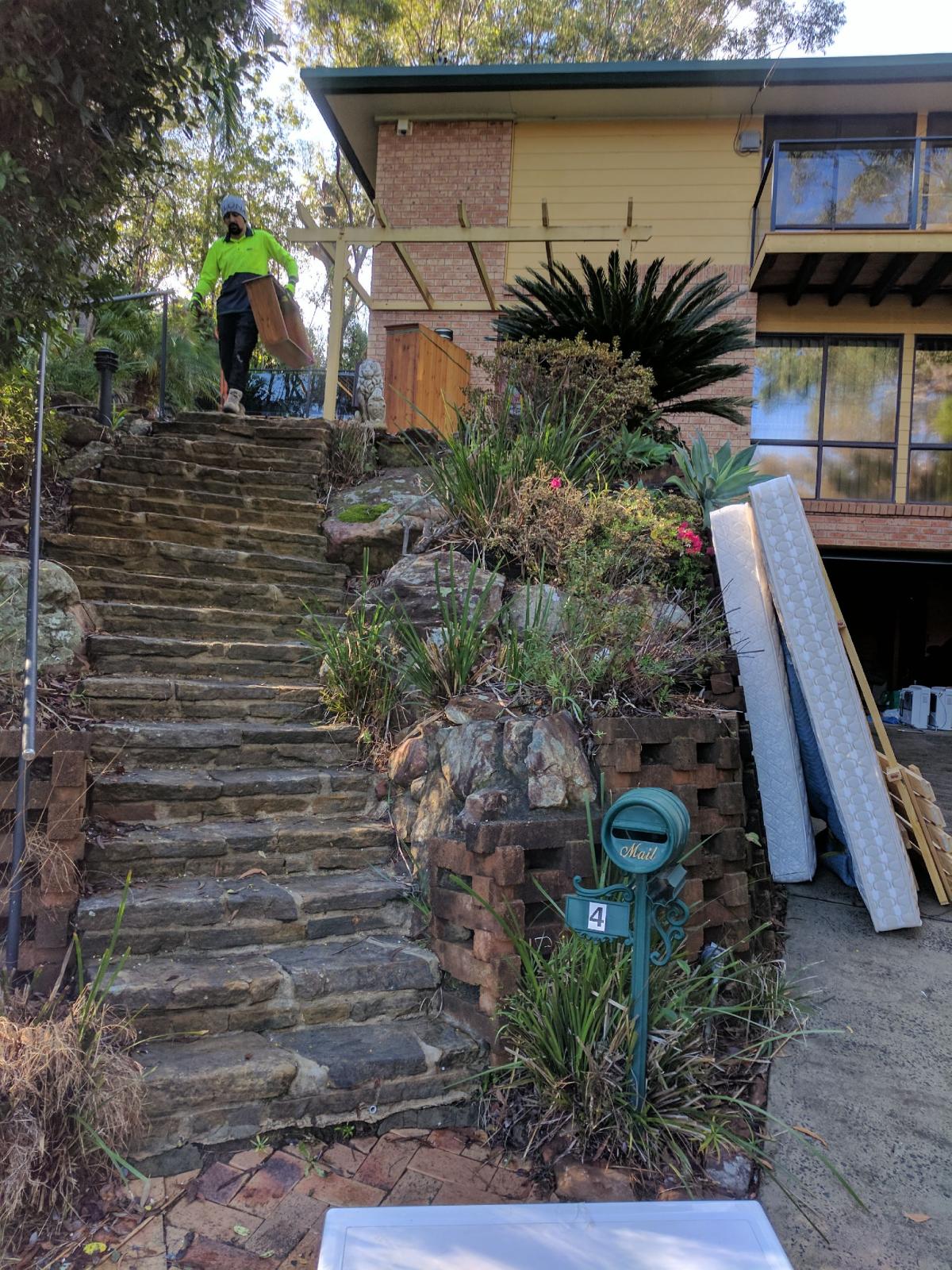 We know the shire from Cronulla to Caringbah trust us to be there for you.We know what it takes to move your furniture on time and in tact.
CAREFUL MOVERS offer regular removalist services to Sutherland Shire areas like Cronulla, Woolooware, Caringbah, Miranda, Gymea, Engadine, Kirrawee and Janalli.
Locals Price.
3 tone truck $110 per hour.
5 tonne truck $130 per hour.
10 tonne truck $140 per hour
1300 854 135 call to confirm price price available to shire residents only.
To lock in your move Date all you have to do is choose the size off your 
TRUCK.
A.3 tonne truck.
B.Medium Truck.
C.Large Truck.
Then.
Decide what time and day suits you.
Ring and book your  time slot.
Get a estimate on how long your move will take.
We give practical advise on what to do to make things easier.
Need help choosing the size off your truck.Click on to this link:  how to choose your truck.
We can have a truck on your door step in one hour.

Tired of looking for a good removalist,there are so many company's offering basic removal services… some you might know well. The problem is these companies have large overheads which is reflected in the price.
We are are a medium sized firm that keeps its cost down to give you a fair  service that is easy to understand.Ma bee you you don't know what to expect from a removal company?If you need your questions answered and don't want to speak to just another representative who knows nothing about whats going on! Call our Manager someone who knows your area and and can talk to you about what you want done at what time and can get you results.
Customers come back to us again and again, because we emphasize caring for all your furniture and valuables in every step of your moving process, and it shows!
Your success is our success.
Learn more about our services below:
About us

CAREFUL MOVERS TRUCKS
We have 3 sizes
A.THE CITY HOPPER.(3 ton gvm)This truck is ideal for small moves so if you only have a bedrooms worth or a studio.This is the truck for you.
B.THE MOVER & SHAKER.(4.5 ton gvm)Just got a 1 or 2 bed unit this truck fits everthing you got with ease…
C.KING KONG.(9.5 ton gvm)Moves a 3 bed house in one go. more »
Services

CAREFUL MOVERS is eager to help you with all of your home and office removal needs.
Need your furniture dismantled and put back together we have the tools and experience to the job.
No job is too big or too small. Our customers come back to us again and again because our standards of service are built upon showing the same care for their belongings as we would for our own. more »
Interstate removals

CAREFUL MOVERS Are you moving to Queensland,Victoria or any ware in NSW.
Shopping round and not getting the results you want?
We are your on call Interstate Removalist.You call we haul.
Let us handle you move out off town and we can have your funiture anyware in the Eastern states in 48hours.  Cheap careful Interstate Removalist XXlarge Truck we move your furniture all areas. Sydney to Melbourne,Brisbane Sunshine or Gold coast,Coffs Harbour Newcastle,North coast,Tamworth,Dubbo,Mudgee,Camberra,South coast Ulladulla,Batmans Bay.Victoria/Queensland country Anyware you want to go we get you there.more »
Rubbish Removals

CAREFUL MOVERS also offer rubbish removal services for your home, office, shop, construction site or factory. We take care to ensure that your rubbish is disposed of responsibly, including recycling and even donating your unwanted goods to charities, where applicable. We will take anything that can fit in our trucks and clean up before we drive away so, when we say that we're Careful Movers, you can believe it!
We take
ALL unwanted Furniture
Sofa beds,old lounges,wardrobes & beds.
Office junk /paper
Garden waist/ trees
Renovators waist even old carpet
E Waist old computers /TV,S
White Goods Fridges and washing machines
The Tip is in Artamon so its not far we take it there and DUMP IT.
You just have to pay the Tip fee which is $380 a tonne.(sorry it just increased with carbon tax